Who we are
We are Intelbras. A company that for 45 years has been offering innovative solutions in security, networks, communication and energy.
Our dream began to come to life there in 1976, in the city of São José, having originated from an INspiration and a promising idea: to manufacture PABX centrals. During the 80's, we surprised the market with the launch of the first PABX developed with national technology, a product that showed everyone our innovative DNA.
The 90s were marked by the consolidation of the company in the telecommunications segment and we became leaders in the PABX and telephone terminals segment. The turn of the millennium represented the search for greater connection and proximity to people, something that is in total harmony with our philosophy to this day. More consolidated in the market, in 2010 we opened 3 manufacturing units, located in Santa Rita do Sapucaí/MG, Manaus/AM and São José/SC.
We reached our 45th birthday having reached a historic milestone: we have been a company listed on the B3 since February 2021. Our trajectory so far has been INnovative, INtelligent and INSpiring. We saw innovation, which is part of our DNA, increasingly present in our daily lives. And it was only possible to write a story so full of achievements because employees, partners and customers were close and believed in us.
From Brazil to the world
Intelbras shares to the world products full of technology and quality.
A company investing from the beginning to end
In every step, Intelbras thinks about you. For this, we always want to offer the best. Because of this, we search to invest in our team from end to end: from research and development to post-sales.
Certifications that worth a lot
Intelbras has certifications as ISO 14001 on main unit, assuring operating control on environmental aspects and impacts, and ISO 9001, also on main unit, in parque fabril II in Manaus and MG Branch  (certified by BVC).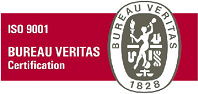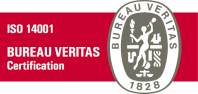 Awards and acknowledgment
Felicity of who is among of the best companies for working.
With more than 3 thousand collaborators, Intelbras is among the best companies for working in Brazil". It is only a reflex of motivation and engagement of our team for offering the best for our customers and partners, reinforcing company essence, which is to be always close to you.
* Researches of magazines Exame, Você S/A and Época